According to Herb Malone, President and CEO of Gulf Shores and Orange Beach Tourism, a whopping six million people visited our area in 2016. With the many choices for family vacations, or places for retirees to visit or couples to seek, Gulf Shores and Orange Beach are becoming "The Place" to go in the South-Eastern hemisphere.
What does that mean for you? If you are a visitor, then you can agree that these people know what you know, the Alabama Gulf Coast is a premier destination for more than just summer vacationing. It has something for everyone throughout the year. Although our beautiful beaches are the main attraction, there's so much more to offer.
For winter guests, there's shopping, restaurants, comforts and warmer weather. During the fall, there's the calm less-busy atmosphere still warm enough to enjoy not only the beach but the many natural trails and outdoor venues. Spring time offers the many sporting events for families and the opportunity for some sunshine and amazing foliage.
The Alabama Coast is a relatively convenient drive to historic places full of excitement, museums and entertainment such as New Orleans, Mobile, Pensacola and Biloxi. The convenient drive offers a diversity of day trips. Visit one city a week and return to your peaceful paradise. Not only is the Alabama Coast a hub to some of the most amazing cities full of entertainment, but it's perhaps one of the most affluent festival centers in the South. From music to shrimp and fine art, festivals in our area keeps things lively. You never have to fear boredom. With the vast amount of adventures at your fingertips, the Alabama Coast fits into the lifestyles of young families, couples, singles and retirees. There's literally something for every age group on any given day.
Not to mention what's happening in Foley, with the new OWA Amusement park. New development is taking place from the very tip of Fort Morgan to the edge of Perdido Key. All along the scenic beach front roadways, you can see new construction. New hotels, the new Gulf State Park Lodge, new condos and apartments, new subdivisions and communities waiting for new owners and visitors of which is predicted to only increase.
During Malone's update, he reminded the audience that the main component in keeping visitors returning, is the people here themselves. Whether it's our hotels, entertainment venues or restaurants, if locals aren't welcoming, then it doesn't matter. That speaks highly of the communities of the Alabama Gulf Coast. Along with the beachfront properties, the people here make the area attractive.
The State of Alabama Department of Tourism and economists from Auburn University at Montgomery reported that in 2015, over 6.1 million guests visited Baldwin County. Over $1.3 billion was earned in wages and salaries. Last year, there were over 49,544 travel-related jobs and visitors spent $4.2 billion dollars before they left.
Keeping people coming back is one of our highest priorities. Not only that, but we want to help people like you find the perfect place to enjoy along the Alabama Coast to enjoy year long or to rent out to others as an investment. Whatever you are looking for, we can help.
Now's a great time to look at purchasing property in Foley, Gulf Shores, Fort Morgan, Orange Beach and Magnolia Springs. Take a look at what we have available and if you don't see what you're interested in, let us know. We can always beat the bushes for you and find exactly what you want.
If you are in the market to sell your existing home along the coast, we can help you with that too. This year is an excellent time to list your property with more and more people looking. Give us a call, email, or text today and we can point you in the right direction!
Our Featured listing this month is:
14620 Oak St., Magnolia Springs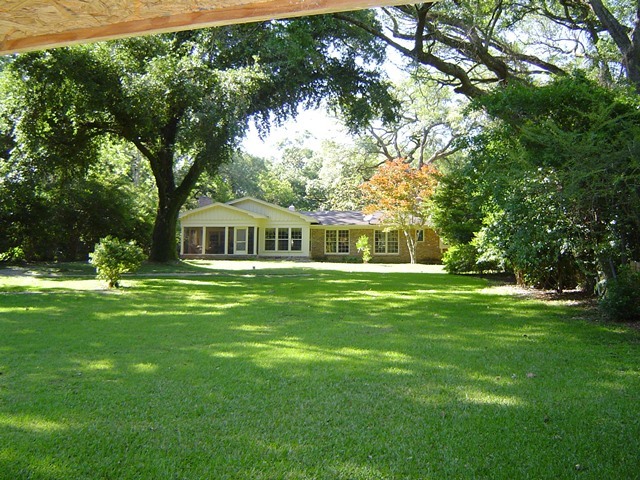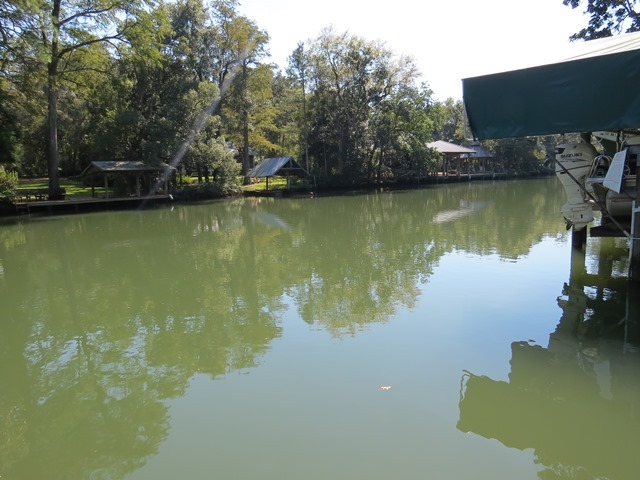 This graceful southern home overlooks the pristine MAGNOLIA RIVER. Totally renovated with exercise room, study, breakfast room and porch overlooking river, re-wired, re-plumbed, new front doors & crown molding throughout, flamed/leather granite and marble counter tops in kitchen. Bosch dishwasher, Whirlpool trash compactor, Kohler sink, Insinkerator disposal and hot water dispenser, Thermador induction cook top, wall oven with convection capability, separate warming drawer and microwave, 2 pantries. New master bath with cast iron soaking tub, walk-in shower and cherry cabinets, powder room off back hall, exercise room (with full bath). Study with cherry cabinets. Guest house 1295 sq.ft. + heated and cooled 21 x 36 workshop - single garage. Sea wall re-built, boat house with new metal roof and dock, well for irrigation - front and back yards, fenced. Home has NEVER FLOODED.