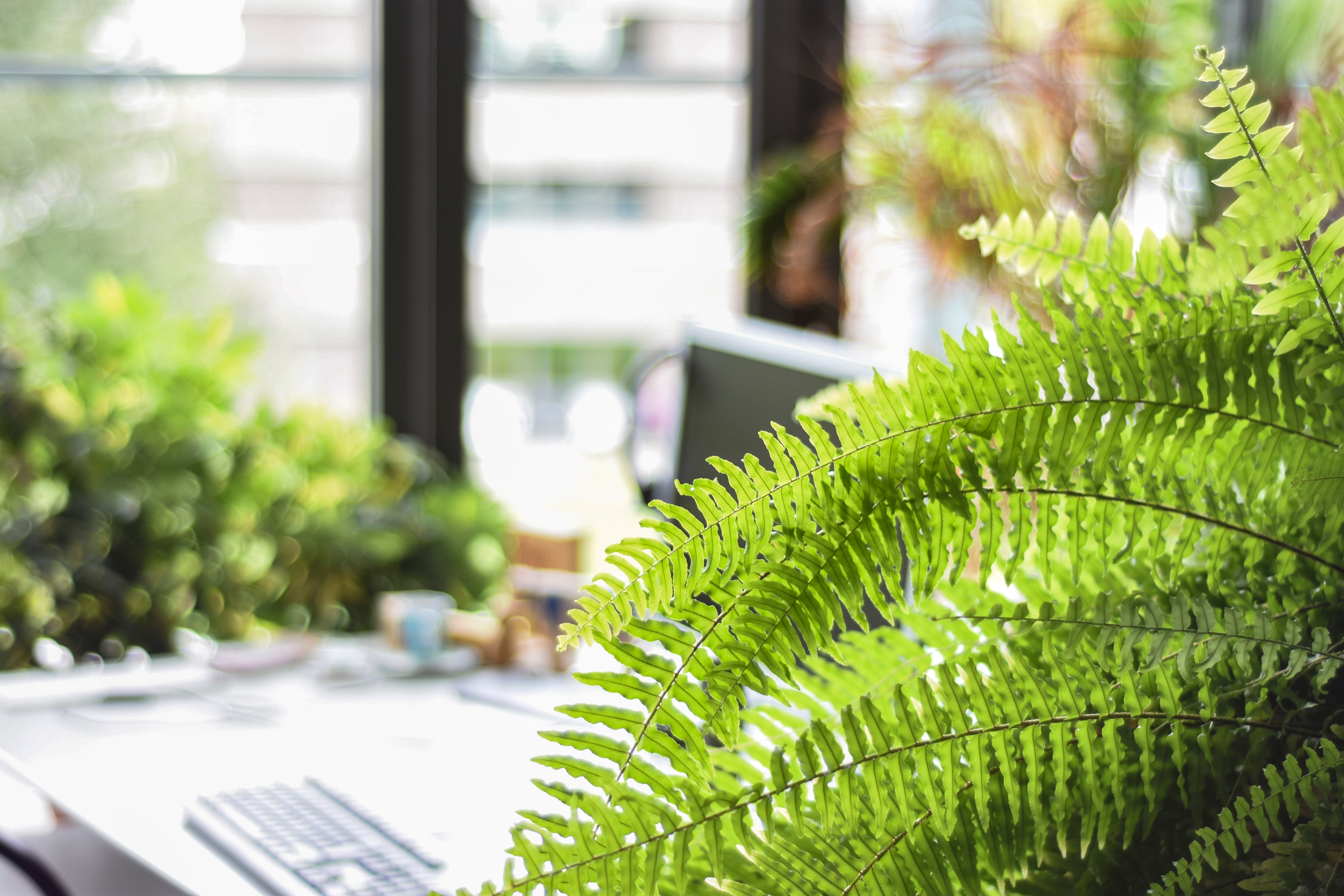 Not only do plants provide beauty, they have amazing benefits for the homeowner. They can transform both the outside and inside of your home. You can create a strong aesthetic that shows your style along with bringing freshness to every room in a tired home. Best of all, plants are reasonably priced—much cheaper than paying for exterior or interior construction including painting.
Many people think that outdoor landscaping will break the budget, so they end up doing nothing. But remember, that the outside of your house needs a focal point. A focal point does not need to be a big space, so it is easy to make a big impact with some simple touches. For instance, an impactful small space is the front door area of your home. This is signature to curb appeal. Before you decide on any potted plants, determine how you want your home to feel. Are you wanting to create a whimsical cottage, a modern mid-century, or an elegant colonial? Plants are the style details to complement the home.
Once you determine your style, start with the type of pots before selecting your plants. The size of pots is crucial! Too often people buy pots that are too small for the scale of their home. Stand far away and think of what will match and compliment the rest of your entry area. Look at the scale of the railing, posts, chairs, etc. and select pots that mimic the size of these features. Finally, when you go to the plant nursery, ask which plants and or flowers reflect the style you are envisioning. Also, have an idea of the color scheme you would like.
For the inside of your home, there is something energizing about bringing the outdoors indoors. Maybe because plants actually re-oxygenate the air! The natural benefits of plants really have an effect on our moods. Have you ever walked into a room with a beautiful, single orchid and felt a little joy? It doesn't matter if it's a succulent or a small fern because nature in the home instantly creates ambiance. Perhaps you're in the process of filling a room with furniture. A large potted plant can fill the empty space and create a cozy, inviting atmosphere. Also, plants are a cheap way of bringing a pop of color into a room.
All in all, potted plants can transform your home from the inside out! So, go to your nearest nursery and invest in a simple, yet cost-effective way to brighten your home and create a welcoming environment.
Keep us in mind if you are looking to purchase or sell a piece of property. Give us a call, text or email today. We look forward to assisting you in all of your real estate needs along the Alabama Gulf Coast.
"Small Town - Big Beach" - it's who we are.