The kids will soon be back in the swing of school and with that comes the monster schedules. Why not get the most important room of the home organized and ready for action? The kitchen is a family's multipurpose high-traffic area of the home. It's where we eat together and socialize, and it's where our kids do their homework. Getting it organized will save the day and help you transition into the busy school year with ease.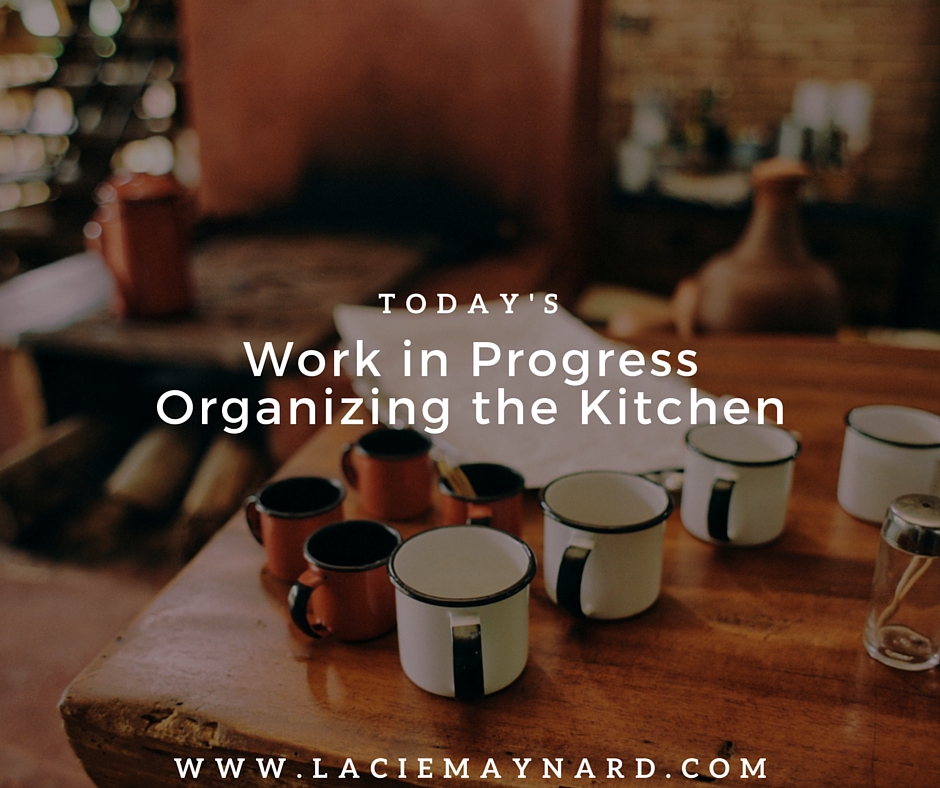 Steps:
Go through cabinets and drawers and rid them of duplicates and unused items.
Remove items that don't belong and put them in their correct places.
Take the utility items, such as batteries, to the laundry/utility area.
Make the most of vertical space by using stackable containers, deep baskets, magnets for knives, lazy Susan, rolling carts, and drawer dividers.
Vertical hanging storage and shelves in empty corners and spaces provide more storage and create needed surface space.
Investments:
Stackable nesting containers ~ add room.
Roll-out trays and rolling carts ~ create depth adding access to what was once ignored.
Refurbished Dressers with deep drawers ~ create space and storage for items like baking sheets, trays, and cutting boards without the expense of cabinets.
A Lazy Susan can hold smaller items, like spices and condiments for convenience and ease.
Decorative baskets can hold your kitchen utensils or organize food on shelves.
Magnetic knife racks keep knives off the counter and leave space in drawers and keep them from getting dull.
Placing vertical racks for pots, pans, lids or plates leave more space in your cabinets with easier access.
Adjustable drawer dividers help separate different categories of items and make it easier to take them out and put them back
Pantry Organization
Throw out anything that has expired.
Remove non-food related items.
Use transparent, rectangular containers.
Label the containers and the shelves.
Boxes or baskets for snacks.
Over-the-door hangers for shopping bags
Now that you've got a list, set a date and get your kitchen and pantry ready for the new school year. You'll be relieved you did when the hectic schedules begin.
If you have any questions or you are down our way, give us a call and we will be happy to help you any way we can. If you are looking for a home along the Alabama Gulf Coast or have one you are thinking about selling, we can give you our expert advice and point you in the right direction that best suits your needs. Give us a call, text or email. Find us on Facebook at Lacie Maynard & Company for the most up-to-date listings and happenings.