We've made it to spring! This winter marked one of the warmest seasons on record. Azaleas and other trees and shrubs are already blooming. Tourism has been steady and with the new OWA amusement park is coming along in Foley, our area will have even more to attract visitors.
Now is the perfect time to make plans to see all the beautiful foliage at Bellingrath Gardens and Home. They are open daily from 8 AM - 5 PM. Tickets begin at $13 for adults to enter the gardens only, children ages 5-12 cost $7.50 and those under 5 are free. To view the home as well, tickets are $21.00 for adults and $13 for children. On April 7th, the Gardens are celebrating 85 years of being open to the public. There will be a special anniversary price of $8.50 per person. For this special event, you may want to visit their website to buy your tickets online, 85th Anniversary of Bellingrath Gardens. Special food along with live music will complete the celebration. Get your tickets soon before they are filled. On April 8th, Bellingrath will open it's gates for the Easter Egg Hunt and Breakfast. Thousands of decorated eggs will be hidden with special hunts for different age groups and prizes. There is admission but members get in free. For more information click here, Bellingrath Easter Egg Hunt. On April 1st, Bellingrath Gardens and Home will host the 24th Annual Camellia Classic Open Car Show. Hundreds of vintage cars will be on display from 9 AM - 5 PM.
The Waterway Village in Gulf Shores will be hosting the 2017 Waterway Village Zydeco and Crawfish Festival. Come out for a day of fun. Listen to the live music. Line up includes the following:
10 a.m.: Amy Nicole and Zydeco Soul
11:15 a.m.: Excelsior Band
11:30 a.m.: Sean Ardoin + Zydekool
1:00 p.m.: Excelsior Band
1:15 p.m.: Dwyane Dopsie and the Zydeco Hellraisers
2:30 p.m.: Excelsior Band
2:45 p.m.: Corey Ledet
4:15 p.m.: Excelsior Band
4:30 p.m.: Chubby Carrier

There is still time to register for the Zydeco Crawfish Festival 5K with custom age group award medals. The race starts at 8 AM and starts at the Acme Oyster House in Gulf Shores. Packet pickup is at Tacky Jacks Gulf Shores at 4 PM - 7 PM. Line up begins at 6:30 AM. Over a hundred art vendors will showcase their work, if you are an artist, signup here, Zydeco Crawfish Festival Artist Application. Looking for directions? Click here. Get a look at last year's festival here, 2016 Waterway Village Zydeco & Crawfish Festival.
On April 28th, the Interstate Mullet Toss and Gulf Coast's Greatest Beach Party happens at the Flora-Bama. Tickets are $10 for those 21 and over and $15 for ages 13 - 20. The bar is open to all ages until 6 PM. If you think you have what it takes to throw a dead fish, you don't want to miss it. Come see the celebrity tossers at high noon on Friday, Saturday and Sunday. There are rules: no gloves or sand on the hands to throw the mullets. Lots of food and music will help kick off the event beginning on Friday at noon and ending on Sunday. Contributions will go toward funding area Local Youth Charities. Don't forget to sign up for the Mullet Man Triathlon, April 22nd at the Flora-Bama as well begins at 7:30 rain or shine. Proceeds will go to the Leukemia Lymphoma Society. Awards will be designated for specific age groups.
The Bama Coast Cruise will also be taking place on April 27th, 28th, and 29th at The Wharf in Orange Beach. The show opens up at 9 AM and closes at 5 PM. This event is free to the public. Venders have an area for you to look and make purchases. There is also a swap meet. Cash prizes will be announced on April 29th. Live Music can be enjoyed throughout the show. Saturday's annual parade will stretch over 14 miles down the scenic beach highway.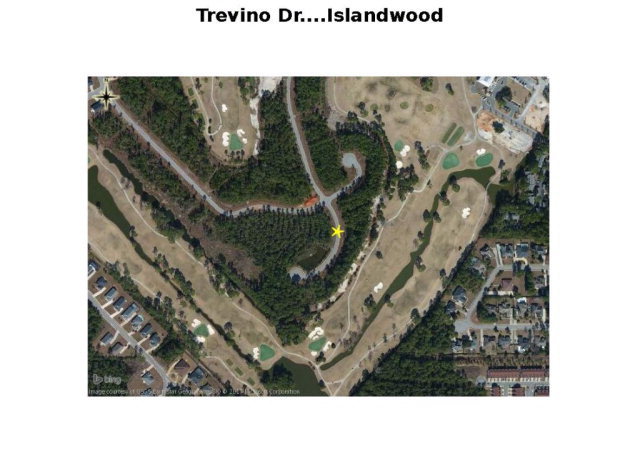 Take a look and see what's new with our featured listings here, Lacie Maynard & Company Featured Listings. New construction is popping up all over Baldwin County. We have several lots opened on the Gulf Shores Golf course. In this newly developing Phase Two of Islandwood subdivision. Choose from any of 10 lots on this beautiful street in Gulf Shores school district. Perfect for your dream home, investment or development. This street runs along the Gulf Shores Golf Club course and lot backs up to the beautiful #10 Fairway. Just minutes from all Gulf Shores amenities - golfing, city rec center, ballparks, tennis courts, community center, theater, shopping & the beaches. Perfect for individuals, builders & developers looking to build on some of the last golf course property in Gulf Shores . (Any dimension or measurements taken from tax records - deemed reliable but not guaranteed. Buyer or buyer's agent to verify.) Give us a call, text or email today if you're looking to buy or sell along the Alabama Gulf Coast. We have the experienced staff to see you through each process with the calm assurance you deserve.