"Life isn't about finding yourself. Life is about creating yourself." -George Bernard Shaw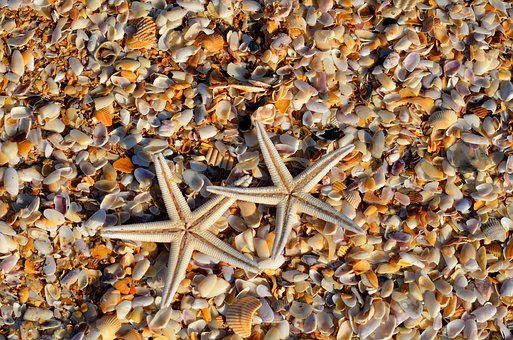 Last week we all enjoyed the 45th National Annual Shrimp Festival. Thousands of people traveled from all over the nation to enjoy the four day festival.
This family fun event hosted hundreds of booths full of fine art, crafts, food, and live music of every sort. The temperature was pleasant, restaurants were full, and everyone seemed to enjoy the beach.
With winter right around the corner, snowbirds will be flocking down to escape freezing temperatures. They'll be taking advantage of our milder climates and seasonal sales. It's just now dipping into the low 70's here.
The holidays are right around the corner with events such as the Christmas Jubilee in Mobile starting off the season with hundreds of vendors. This event is held at the Arthur R. Outlaw Mobile Convention Center on November 9-12. For more information and ticket costs, check their Facebook page here.
The 32nd Annual Frank Brown International Songwriter's Festival begins November 3.
The 9th Annual Oyster Cook Off and Craft Beer Weekend at The Hangout on November 4-5 will bring several celebrity chefs down to compete. To name a few, Martie Duncan of Food Network, Mike Lata, the James Beard Award Winner, and Elliott Moss of Bon Appetit Top 10 Restaurants. Live music will be performed by Chase Bryant, Jamell Richardson and Shelby Brown.
On November 11, the 2016 World Food Championships will be held at The Wharf featuring more than 400 teams from 20 countries and 45 states.
Shed those extra pounds by participating in the 2016 Coastal Half Marathon on November 26.
Easy Seafood Stuffing - Enjoy!
Ingredients
1/2 cup margarine

1/2 cup chopped green bell pepper

1/2 cup chopped onion

1/2 cup chopped celery

1 pound crabmeat, drained and flaked

1/2 pound medium shrimp - peeled and deveined

1/2 cup seasoned dry bread crumbs

1 (6 ounce) package corn bread stuffing mix

2 tablespoons white sugar, divided

4 large eggs

1 (10.75 ounce) can condensed cream of mushroom soup

1- 2 (14.5 ounce) cans chicken broth
Directions
Melt the margarine in a large skillet over medium heat. Add the bell pepper, onion, celery crabmeat and shrimp; cook and stir for about 5 minutes. Set aside. In a large bowl, stir together the stuffing, bread crumbs and 1 tablespoon of sugar. Fold in eggs. Mix in the vegetables and seafood from the skillet. Stir in the cream of mushroom soup and as much of the chicken broth as you like. Spoon into a 9x13 inch baking dish.

Bake for 40 minutes in the preheated oven, or until lightly toasted on top.
Keep us in mind if you are looking to purchase or sell a piece of property. Give us a call, text or email today. We look forward to assisting you in all of your real estate needs along the Alabama Gulf Coast.
Check out our listings here
If you're interested in this beauty just listed, give us a call.


"Small Town - Big Beach" - it's who we are.