When you start looking for a new home to purchase, don't forget that the most important thing you need is title insurance. Title insurance protects your investment and prevents what could become a potential financial disaster. So what do you need to consider when shopping for a title company?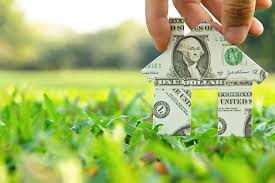 1. Cost of title insurance can vary from city to county to state. Be aware that not all title companies charge the same. To determine title insurance policy premium costs in your area talk to a local title companies. When comparing fees, it's important to get detailed information about what services are included in a fee to help ensure equal comparisons.
2. Predetermine if the seller pays for the owner's title insurance policy. Never assume this, always ask.
3. Get a complete list of what is included with their closing services. Some rates may or may not include other services provided by the title company such as conducting the closing, preparing and notarizing documents and other services. When comparing one rate to another, be sure to get detailed information on what is included in that rate, so you are comparing equally. For more information about title insurance, please visit www.homeclosing101.org.
4. There are many factors to consider when choosing a title company, getting a local company could be more reliable but don't be afraid to increase your area of search. Online reviews with the Better Business bureau or American Land Title Association is a good place to start.
5. While many consumers rely on their real estate agent or mortgage lender for recommendations, it's important that you protect yourself by doing some research on your own. Things to consider when selecting a title insurance company should include: local expertise, service standards, market conduct and commitment to the community.
6. As much as you would like to focus on the fun things like buying new furniture, putting on a fresh coat of paint, or deciding what type of drapes look best, it's best to protect your investment from an oversight that could cost you big time. An owner's title insurance policy helps ensure that you won't get stuck with a bill from previous owners. If any ownership disputes arise, your title insurance will protect you. You wouldn't dare think of driving a brand new expensive car off the lot without insurance, a home is an even larger investment that you will want to protect.
7. A good title agent will make sure a homeowner has clear rights to a property, review prior deeds or mortgages, divorce decrees, court judgments, delinquent taxes and child and spousal support payments, utility or other easements and more. This work is necessary to issue the insurance policy and often includes the cost of conducting a title search, examination, correcting errors, issuing the policy, and, frequently, the settlement or closing for consumers.
Shop around and ask questions to make sure you're comfortable with your title company. You want to enjoy your new home with the ease of mind knowing that all your bases are covered.
If you have any questions about title insurance, what's going on in our market along the Gulf Coast or about placing your home on the market, give us a call, text or email. We'll be happy to help!