Summer's finally here with tourist traffic increasing and local venus hiring extra help. What can you do when the sun goes down?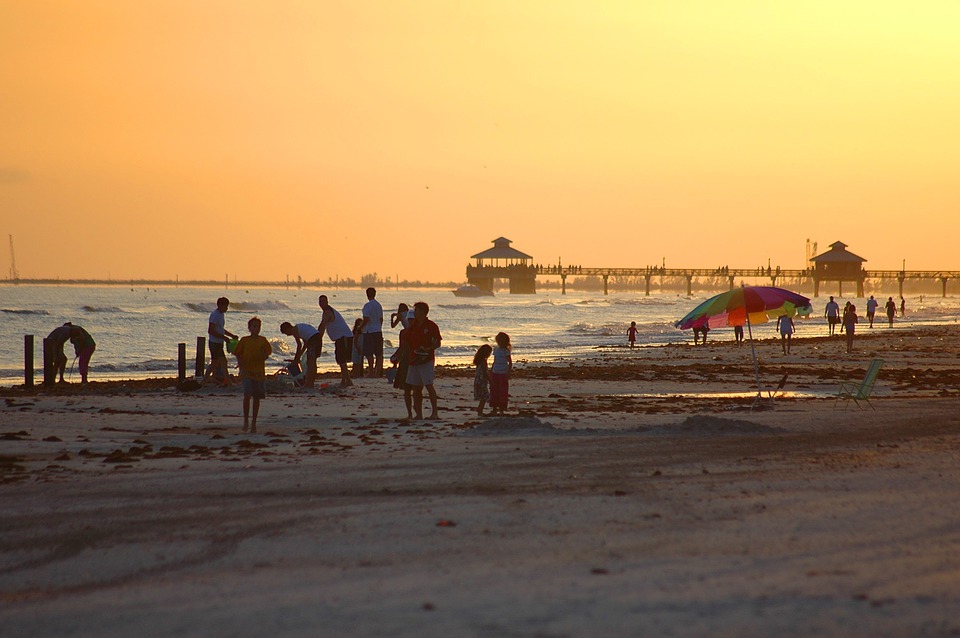 How about a little entertainment with your meal? Just because the beach is what most come to enjoy, don't think that nights are dull and boring. Not when there's awesome food and music!
Gulf Shores and Orange Beach are exceptionally blessed with some of the best live performers in the region. Whether you like country, folk, pop, blues, or jazz, there's every type of entertainment you can think of.
From laid back waterfront spots to rollicking karaoke parties, Orange Beach and Gulf Shores have an evening of fun filled nightlife covered.
Nighttime is one of the best times for enjoying the Alabama Gulf Coast. There's family entertainment, rocking dance floors for couples, subtle corners for groups to listen to the music floating through the air while carrying on a good ole conversation or just hanging on the deck as the waves break a beat to someone strumming a guitar – nightlife in Orange Beach and Gulf Shores offers countless "cool downs" between perfect days of sunning on the beach.
Under the cloak of starlight, sip your cocktails with girlfriends or try a local brew with your buds, the possibilities are endless.
Let's take a look at a few favorite local spots to enjoy an adult beverage after dark and give your sunburn a chance to cool down while you enjoy unique Gulf Coast entertainment. Music fills the air just about every night.
Check out a few below and you might just find your new favorite restaurant, bar or entertainment venue.
You may have heard of the Flora-Bama, but do know about its less famous and less rowdy little brother across the street? The Flora-Bama Yacht Club is situated on the shoreline of Ole River and is absolutely the place to pull up to if you are out boating. A little less crowded but adored by the locals, food and entertainment can't be matched. Although this is a bar, it is kid friendly for the most part, but can get a little rowdy after dark.
This is new to Gulf Shores with Small Town Brown and Scottish Ales. The setup is great with outside seating. Local musicians stir up the atmosphere while you can catch up on all the sports you want. Food is provided by The Dinner next door. Across the street from Tacky Jack's of Gulf Shores, this is a unique spot. Big Beach Brewing Company offers a wide selection of beers with pricing for everyone's budget. It's cool modern feel goes nicely with the natural outdoors section. They have dog friendly outdoor seating, (including a waste station), a tree swing, bike rack and local artwork throughout.
The Hangout isn't only for it's annual music festival but entertains guests nightly. With outside seating and various "play stations" for kids and "older" kids, The Hangout makes dining out fun. Shrimp Poboys, burgers, fried pickles, chicken nachos, gumbo with chicken wings are among the few items that you'll want to try. Someone is always playing on the outside stage. After your meal, take a stroll along the public beaches and enjoy the newly renovated Gulf Place. You're in the center of town so take advantage of night shopping and grab a few souvenirs.
Lulu's is a family-fun establishment for a evening that your kids won't mind waiting to be seated. There's so many activities for your kids on site, you may not get them to sit down and eat. Right on the Intracoastal Waterway, entertainment from the music isn't the only thing to keep you occupied. Watch the boats pass by or the many types of wildlife that enjoy the same waters. Endless choices of food here and with several stages, you'll also get a choice of music.
As at LuLu's, kids will love the action while you enjoy the live music. With several locations, you can find a seat whether you're at the far end of Fort Morgan, in the middle of all the action in Gulf Shores or off the beaten path at Orange Beach's Cotton Bayou backwaters location. The whole family can shine with the karaoke machine. Not a singer? Don't fear, local entertainment is happy to help you out.
Know by locals, the Cove Bar and Grill is hidden away off of Gulf Shores Parkway. It's not in the middle of all the action, don't let that fool you. This place has great food with a laid back atmosphere. With specials like grilled stuffed avocado, blackened shrimp and black bean salsa served with tortilla chips, you'll be blown away. Try their bacon cheeseburger. Kids' burgers are not the normal small size. You'll be taking some back to your room. Try something different and order the Tuna Nachos. This locally owned restaurant offers outdoor seating but is limited and there's no smoking.
Bill's By The Beach sits directly across from the new Gulf Place and public beaches. The entire family can enjoy outdoor seating with games below the deck to keep them entertained. Adults will appreciate the wine list which includes over 115 selections spanning 12 countries. Not sure what to pick? Don't worry, the staff are trained to help you find the perfect pairing for your meal. Barbeque is freshly smoked on site and their Sweet Tea Fried Chicken is amazing.

There you have it. A nightlife filled with adventure, music, entertainment for all ages, scenery of every kind and a new experience or two waiting for you to capture.
Take a look HERE at what's listed in our area. If you find something you like, give us a call. We have a staff of four very knowledgeable agents that can assist you with any questions you may have.


"Small Town - Big Beach" - it's who we are.

Best Regards,
Lacie Maynard & Company