We are surrounded by inspiration everywhere we go! But how do we take inspiration and turn it into a design aesthetic? When looking for ideas on how to decorate our homes, we have so many resources at our fingertips. Websites like Pinterest or Houzz organize different interior styles and design aesthetics. However, it can be overwhelming. We may like one style, but we aren't sure if it is suitable for our home or if it's our true style. So, before you start purchasing home décor inspired by someone else's tastes or because it was on sale, first take time to define your own design aesthetic. There are 7 steps that you can follow to narrow down your inspiration and create a consistent theme in your home décor.
Since the Internet is a wealth of information with pictures from all over the world, you will be able to view a variety of design aesthetics. Pinterest is a great website that is set up to organize your Internet finds as well as others' finds. By offering curated word searches, you will be able to easily find pictures in a broad category and save them to a "Board." Think of it this way—instead of cutting out magazine clippings to collect inspiration, Pinterest creates the "inspiration board" mentality while providing the links to your sources where you found your inspiration on the Internet. This is useful when you want to purchase specific items like a vase or furniture that match your design aesthetic.
Step 1. Collect all things inspiring.
Now with the understanding of how Pinterest works, take the first step and create a board. Categorize this board to be all things that make you feel happy and or peaceful. For instance, this could be flowers, food, seasons, furniture, colors, social gatherings, entertainment, fashion, pets, landscapes, etc. The sky's the limit!
Step 2. Look for commonality.
As you scan over your board with different forms of inspiration, start to look for themes. What are the predominant colors? Is it a warm, cozy feel or a cool and clean vibe? Is it more industrial or natural? By asking these questions, you will start to find a pattern and a direction in your findings.
Step 3. Define in 5 Words.
Write out 5 words that describe how your board makes you feel.
Step 4. Create a Custom Search.
Type your five words in either Pinterest or Google and add the word, "homes," at the end. Then, search for images. For example, if your words are "Coastal, Bright, Fresh, Comfortable, and Casual," then your search would be, "Coastal Bright Fresh Comfortable Casual Homes." In this way, any image with any of these words will come up in your search.
Step 5. Organize Home Interior Images.
Now select 10 of your favorite images of homes from your custom search and create a new Pinterest board entitled, "Home Interiors I Like."
Step 6. Define the Style.
Click the pictures on your board to go to the original websites and learn which style it is referred to as like "Modern," "Eclectic," "French Country," etc.
Step 7. Find Home Décor to Match.
Now that you have defined a design aesthetic, you have a more narrowed search whether it be the actual style name or a commonality like color. For example, search "Modern" or "French Country" and start to find images of interiors or homes décor that match. You could even search "Best Colors in 'Modern' Homes" to narrow your findings even more. You now know which home décor style you're looking to purchase for your home. Add to another Pinterest board, entitled "Home Design Aesthetic" to see all your potential purchases in one place.
The goal in defining your home design aesthetic is to create a cohesive "feel" throughout your house. This also makes it easier to find websites that have home décor to match. The most rewarding part is that your whole house makes you feel happy and peaceful because you're surrounded by your own inspiration.
Take a look at our FEATURED LISTINGS!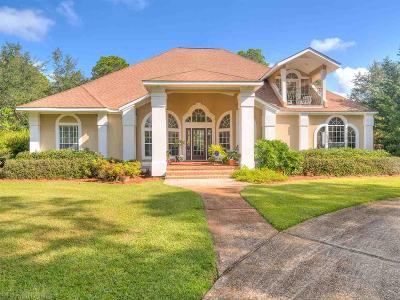 Foley, Al 36535
4 beds, 5 baths | Single Family Home
3,500 sq ft; lot: 1.8 acres - MLS# 272779
Keep us in mind if you are looking to purchase or sell a piece of property. Give us a call, text or email today. We look forward to assisting you in all of your real estate needs along the Alabama Gulf Coast.
"Small Town - Big Beach" - it's who we are.