March is the month dedicated to spring cleaning. In fact, March 5th - 11th is designated as National Spring Cleaning Week.
So what're the benefits of setting aside one week this spring to clean? Many. During the winter months, dust and mold can accumulate causing allergies and other sicknesses. Fresh air and sunshine isn't just good for the body but it's good for upholstery, drapes, and large area rugs.
There's even a website solely devoted to Spring Cleaning Week > National Spring Cleaning Week. You can find helpful tips and cleaning DIY's that include storage solutions, organizing and decluttering tricks.
From the site, you can learn that your kitchen sink may have more germs than your toilet and how to sanitize it properly. Most forget about using natural sanitizers like white vinegar that deeply clean the sink and the discharge pipes. Running the garbage disposal with vinegar water can clean those left behind germs that have been sitting for months. Baking soda is another natural cleaning ingredient that's inexpensive and safe for the environment. This can be used to clean those hard-to-clean surfaces like the grout between tiled squares on your countertops.
Spring cleaning can be a great time to go through closets, attics, basements and other storage areas. Donating to local thrift stores or nonprofit organizations can give you a helpful write off on your taxes as well. Don't forget to clean up and organize paperwork and home offices. This can be the most overwhelming task. Scanning important documents and shredding originals can cut down on the amount of paper storage.
Deep cleaning carpets with a professional cleaner can help the overall air quality of your home. Adding a few houseplants can naturally cleanse harmful bacteria and other chemical toxins from the air.
The National Spring Cleaning Week has several suggestions on cleaning your technology up too. Many times we forget that devices like computers and cell phones keep valuable information on them. Making copies on hard drives and storing them in safe places ensures that you always have a backup.
While you are cleaning, most experts say you can burn up to 200 calories an hour. You should always remember that your health is more valuable than any other asset you have. Putting it first by exercising, eating right and keeping your stress levels down will help you have more energy and concentration in the long run. Don't overwhelm yourself and take more than a week to tidy up and organize. Getting into a good routine of daily decluttering will save you time and energy.
For more tips visit the National Spring Cleaning Week Website.
Upcoming events for our area include:
March 31 - The Original German Sausage Festival
April 14 - 2018 Waterway Village Zydeco & Crawfish Festival & 5K Run
Featured Listing:
6603 Palmetto Drive, Gulf Shores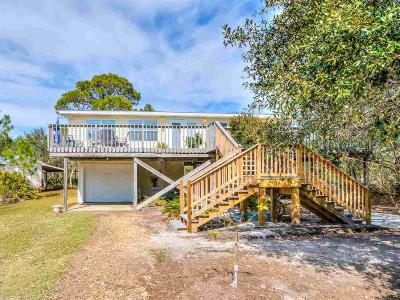 Keep us in mind if you are looking to purchase or sell a piece of property. Give us a call, text or email today. We look forward to assisting you in all of your real estate needs along the Alabama Gulf Coast.
"Small Town - Big Beach" - it's who we are.