Things are changing here along the Alabama Coast with new construction, new roads, and new directions. While progress is good, it can sometimes come at a cost. Some of those costs can be burdensome but burdens can be worth the effort in the long run to make things better.
Lately we've seen new rules and regulations being passed to help protect both tourist and locals. Not only do these rules protect people but also our natural resources and indigenous wildlife.
During Spring Break this year, alcohol was banned on all public beaches in Gulf Shores. Some thought this was a good thing, others not so much. Another initiative that began after several instances of disregard for public trash regulations, Leave Only Footsteps, has been set in place to further protect what we value so much here, pristine safe beaches for all to enjoy.
There have always been rules and regulations for recreation in the coastal waters and in public parks and national wildlife refuges such as the ones that make up much of our area. To help all those visiting our area, we've compiled a list of all the regulations here.
The Gulf State Park has increased its rate for public parking at the Beach Pavilion to $6.00. The State Park Road 2 has also been closed to public traffic and converted to a vehicle free path for pedestrians, cyclists and campers. If you plan on staying or visiting the Gulf State Park, please review all of its rules and regulations here. If you plan on boating or fishing, you will need a license for both. Check Outdoor Alabama for all the updated information as well as purchasing your license online. You can check Boating Rules and Regulations for information about operating a vessel or personal watercraft in the coastal waters.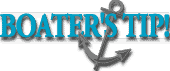 The Bon Secour National Wildlife Refuge is one of the most enjoyable places to visit by hiking or kayaking. If you're into nature photography, you will want to fully explore as much of the refuge as you can. Pets are not allowed on the hiking trails due to the amount of wildlife that is protected here, yet some completely ignore this regulation. This is not only to protect the wildlife but your pet as well. The refuge is home to migratory songbirds, threatened and endangered species such as the Alabama beach mouse and the loggerhead, green, and Kemp's Ridley sea turtles. For a complete list of the rules and regulations, click here.
The City of Gulf Shores provides specific details as to what is allowed on any public beach area. Tents and/or shelters that are larger than 7 feet by 7 feet are not allowed on public beaches. Leaving anything out after 8 p.m. will result in the loss of all those items as they will be removed and disposed of. Among the prohibited items are glass, alcohol and pets. For more details you can read the short list here or read through all of the city's ordinances here.
Leave Only Footprints is an initiative to help educate the public in the proper care and maintenance of coastal properties. Promoting individual responsibility and accountability is one of the best ways to create a family friendly and safe environment. The website is home to lots of helpful information, digital downloads and other useful material meant to be shared by all. Several items that it mentions that are not allowed on our beaches that sometimes gets overlooked is fireworks, loud music and pets.
Practicing a "Leave Only Footprints" lifestyle means avoiding walking on any beach vegetation. Pictures on the sand dunes are a great idea until you realize you are actually damaging the very beauty you want to take a snap of. Respecting the plants by not stepping on them or pulling them up is another way to protect the sand dunes. While picking up driftwood or other items you may find during your island explorations sounds like a lot of fun, this also can aid in the erosion of delicate areas. You probably love watching the birds or sea turtles nesting but distributing them could be harmful if not fatal to their species. For more information about protecting and reporting sealife or bird nesting, visit the Share the Beach website. Almost 8,000 sea turtles hatched along the Alabama Gulf Coast in 2015 because of its efforts.


If you have any questions or you are down our way, give us a call and we will be happy to help you any way we can. If you are looking for a home along the Alabama Gulf Coast or have one you are thinking about selling, we can give you our expert advice and point you in the right direction that best suits your needs. Give us a call, text or email.