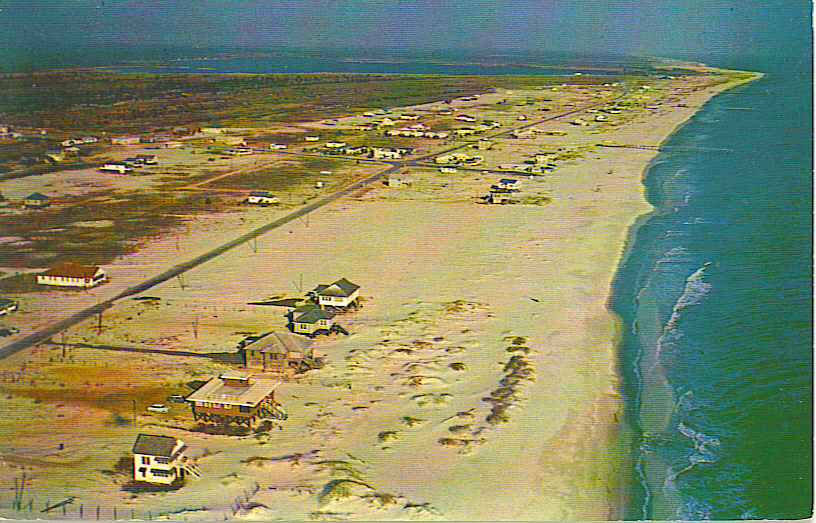 Image :http://www.jdweeks.com/gulfshores.html
Gulf Shores was little known to the outside world until Hurricane Frederic in 1979. Hurricane Frederic brought destruction but it also contributed to its rebirth as a tourist destination. The building of condos, beach homes, golf courses, and gated communities has led to the Alabama Gulf's flourishing vacation spot for families and snowbirds alike.
The history of the coast is as diverse as its species. Native Americans frequented the area for the rich seafood, fish, and oyster surplus. The main tribes known to the coastal regions included the Creeks, Alibamas, and the Seminoles. Pirates took refuge within the bayous and back bays. The coastal region did not escape war but was centrally engrossed in each and famously remembered for the Battle of Mobile Bay in 1864.
There is many interesting and mysterious historical facts surrounding Coastal Alabama. Here are a few.
A map shows Columbus' sailors stopping for food and water while in route to Mexico. That map was published in 1507.
Razorbacks, horses, and chicken were introduced to the area by Hernando De Soto.
An Indian burial ground revealed 8 foot tall skeletons after being eroded by a strong storm. Florida Indians reportedly told Ponce de Leon that the Fountain of Youth lay west near the land of the giants. Archaeologists claim that some of the Indian mounds found are older than the Egyptian pyramids. The Indian chief of the Mabila Tribe, Tuscaloosa, was 7 foot tall himself.
Pirates were once so prolific along the coast that England sent a fleet of ships to protect their commercial ships. These ships stayed in a cove near Fort Morgan named Navy Cove. Many say there is still treasure to be found.
Following the Hurricane of 1906, sweet potatoes grew to the size of water buckets and cabbages grew to be 15 to 20 pounds because of the salts and minerals which fertilized the soil.
Main dishes for Christmas included fresh oysters, oyster gumbo, fried oysters, and baked chicken with oyster dressing.
Orange Beach once was home to citrus groves until 1920 when a salesman brought the blight infested seedlings which wiped them out.
The Gulf State Park once belonged to one of the original land owners who traded his property for shelter and food.
Shrimping became a huge industry beginning in 1918 and expanded even further in 1956 with deep-sea trawling.
Gulf Shores was mostly wetlands and remote beachfront with reduced accessibility until the completion of the Gulf Intracoastal Waterway in 1937. The first hotel on the beach was built in the early 1940's and the first post office opened in 1947.
One of the first recorded population counts in 1956 revealed that Gulf Shores had a hefty 120 residents. It was during this same year that the residents petitioned to incorporate. The Alabama Supreme Court granted them the incorporation in 1958 and the City of Gulf Shores was born.
John Golightly, a retired Birmingham Banker, was the first to settle Ono Island in 1963. Once called Goat Island and Puma Island, residents claimed hearing the pumas at night. During WWII, the Pensacola Navy used it as target practice. According to Mr. Golightly the island got its new name after a hurricane separated it from the mainland and Florida tried to claim it. Alabama said, "Oh no - this island belongs to us."
One of the first modern condos, which was a low density concrete building, was built shortly after Hurricane Frederic in 1979. This would usher in today's landscape of beachfront high rises, beachfront communities, and tourist destinations.
Gulf Shores and Orange Beach have evolved through setbacks, natural disasters, land squabbles, and man made disasters. But from what we have seen, we can be reassured that Alabama's Coastal area will continue to grow and prosper.
Curious about the history of our area? You can join Gulf Shores & Orange Beach Tourism for free educational lectures beginning this week. Check this link for more details. http://www.gulfshores.com/things-to-do/calendar-events/